HOW DO I NAVIGATE THE SOAR WEB SITE?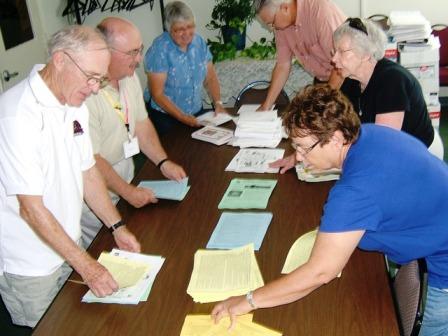 Click the above image to View Photo Gallery
Come back often to the SOAR web site to view:
updates on courses - class cancellations, closed courses, changes of all kinds, events and happenings (middle column home page)

location maps, directions, along with navigational photos (navigate from "Locations" at the top of the page)

photos added to courses and presenters pages (navigate from "Courses" and "Presenters" at the top of the page)
updates of the semester's print material - course booklet, inserts, calendar, registration form (linked under "Documents" in the upper right corner of the home page)

R. Kreuzer, web manager
Updated: 2013-03-01 10:56:47
Other News
AARP honoring SOAR
On 8/20/19, our local AARP Chapter held their meeting at the Lobster House. Jim Barry and Mark Coleman attended. SOAR was given a plaque recognizing the contribution SOAR has made made for our loca...
---
Contact
SOAR
382 Van Housen Ext.
SUNY Potsdam
44 Pierrepont Ave.
Potsdam, New York 13676

Office hours: 9:00-2:00 - Monday, Wednesday, Friday (hours may vary when SOAR is not in session)

Phone: 315-267-2690

E-Mail: soar@potsdam.edu

Visit our sponsoring institution:
SUNY Potsdam