SOAR - a Lifelong Learning Group in the North Country
USEFUL PUBLICATIONS
VIEW the most recent SOAR trifold (with general information on SOAR) (.pdf version)
VIEW the most recent SOAR newsletter (with news about the organization, including a first look at upcoming classes) (.pdf version)
VIEW the most recent SOAR Course Booklet (with information about courses, events and the organization) (.pdf version)
---
SOAR learning is easy-paced - there are no exams or term papers. Members learn with old friends and develop new friendships, and in learning they flex their intellectual muscle by challenging their minds and expressing their creativity.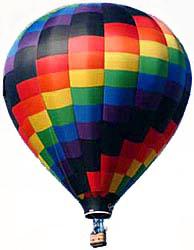 SOAR is a member-directed learning group, sponsored locally by SUNY Potsdam. SOAR is also one of almost 400 such lifelong learning groups affiliated with Road Scholar. The 400+ members of SOAR are "Third Age" adults, post-family and career people who are actively enjoying their lives. SOAR members are inquisitive, energetic and creative. They enjoy intellectual stimulation, hands-on activities, and good fellowship. SOAR members love learning just for the sake of learning, and they love sharing what they know.
SOAR employs just one part-time staff person. Everyone else - board and committee members, course presenters, classroom ambassadors, tech supporters, office helpers, and many others - is a volunteer.
MEMBERSHIP INFORMATION
AN INVITATION TO JOIN SOAR. SOAR invites our North Country "Third Age" peers to join us in exercising our minds, bodies and spirits.

COURSES AND CLASS SESSIONS. SOAR has two ten-week semesters a year, one beginning in September and the other in March. Many of our SOAR classes are held on the SUNY Potsdam campus, some are held in Canton, and the rest are held at other places in in the local area. Most SOAR courses are 1 to 10 class sessions long and usually meet once a week, Monday - Friday, for 1½ or 2 hours. Courses are held during daylight hours.  SOAR members must register for each course they want to take. Course requests are filled in the order received. Late registrations are taken only for courses with openings. Permission from SOAR and the instructor is needed to join a course already in progress.

MEMBERSHIP FEES AND PRIVILEGES. For their yearly $75 membership fee (paid in the fall), current members may take as many courses as they like, in both the fall and spring semesters. One may join (or rejoin) SOAR at any time; however, the membership fee is still $75. Membership in SOAR includes a SUNY Potsdam parking pass, as well as the privilege of using the Maxcy Hall sports complex and the SUNY Potsdam libraries. (NOTE: Members must be active in the SOAR program in order to retain these privileges.)  At the end of each semester, SOAR holds a luncheon for its members and guests. Current semester's presenters are invited to join as guests; special guests are often invited, also. Luncheons, special course fees and special events are optional and cost extra.

GIFT CERTIFICATES AVAILABLE. Treat that someone special to a SOAR membership. Contact the SOAR office for information about obtaining a SOAR gift certificate.

GUEST POLICY. Each term, a member may bring one non-member guest, one time, to one class session only; this visit can occur only if that person is a potential SOAR member or is visiting. Please ask permission from the SOAR office ahead of time.
CONTACT INFORMATION
For information, send e-mail to soar@potsdam.edu, call the office at (315) 267-2690, or write to SOAR, 382 Van Housen Extension, SUNY Potsdam, 44 Pierrepont Avenue, Potsdam, NY 13676. The SOAR office is located in room 382 Van Housen Extension. Office hours during the SOAR semester are 9:00-2:00 MWF; hours may vary at other times of the year.
Updated: 2023-05-24 11:26:27