Leon LeBeau SOARing Educator Award presented to John McDonald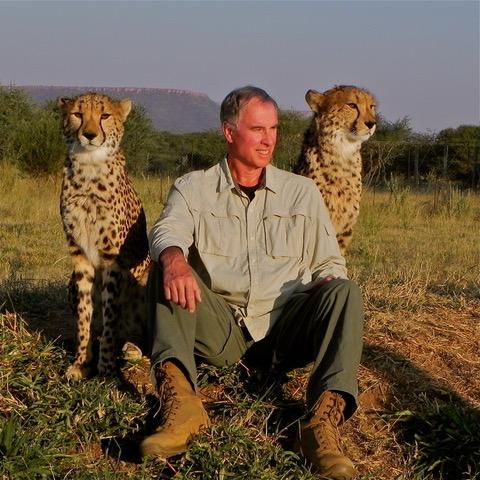 Click the above image to View Photo Gallery
SOAR members and friends came together recently at their Fall luncheon to acknowledge the excellence in teaching of one of many outstanding presenters who contribute significantly to the organization each semester.
The 2019 Leon LeBeau SOARing Educator Award was presented to John McDonald.
McDonald travels worldwide and spends summer and fall in St. Regis Falls.
Beginning in 2011 and every year thereafter, he has invited SOAR members to go along with him on his real life adventures with lions, tigers, elephants, rhinos, great apes, cheetahs, wolves, coy wolves and coyotes, to name a few. His love of and concern for animals around the world is evident in each lecture. At last count, McDonald has lectured on 14 different species in classes always filled to capacity.
Presenter Betty Graham read a statement from McDonald that shared many details of his journey that has included 30 years in sales for IBM, volunteer work in Namibia's Etosha National Park, and at the Adirondack Wildlife Refuge in Wilmington.
The SOAR community looks forward to joining him in his Spring 2020 class about elephants and rhinos.
Updated: 2020-09-07 17:04:55
Contact
SOAR
382 Van Housen Ext.
SUNY Potsdam
44 Pierrepont Ave.
Potsdam, New York 13676

Office hours: 9:00-2:00 - Monday, Wednesday, Friday (hours may vary when SOAR is not in session)

Phone: 315-267-2690

E-Mail: soar@potsdam.edu

Visit our sponsoring institution:
SUNY Potsdam