Fall 2009 Leon LeBeau SOARing Educator Award goes to...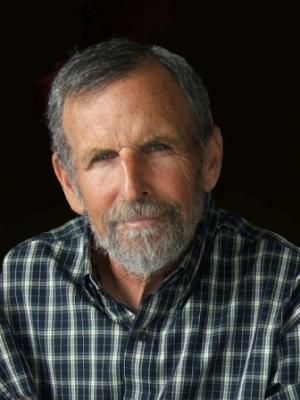 JOHN CASSERLY
At the fall 2009 luncheon, SOAR members and friends recognized the contributions to SOAR made by John Casserly by bestowing on him the first ever Leon LeBeau SOARing Educator Award. This special award was created "to honor a teacher who has made exceptional and long-lasting contributions to the education, experience, and well-being of SOAR members." The award was named for SOAR member and artist Leon LeBeau (Colton), recipient of the first "Super SOARer award." Leon has taught for SOAR ever since the birth of the organization in 2001, touching the lives of many.
Like Leon LeBeau, John Casserly has enriched the lives of many SOAR members over the years. John taught his first 8 class sessions of "Current Events" in 2005. SOAR members came from Canton, Potsdam, Massena, Gouverneur, Ogdensburg, and even Tupper Lake to attend this class - and have never stopped coming. As one of the class members says, "John is a man of integrity, with a devotion to justice and fair play. As a facilitator he has no equal. Every session is run with consideration for every participant's view. Without John, this class just would not work. With him, it is a SOAR pleasure." "Current Events" continues beyond the two SOAR semesters as a discussion group - with John as leader - meeting every Friday (except on holidays) at Partridge Knoll in Canton.
The Leon LeBeau SOARing Educator Award reinforces the prime importance of teachers and presenters to the success of SOAR. All course teachers and presenters are volunteers. The wealth of their freely shared expertise, talent, and life knowledge are at the core of SOAR's success.
Updated: 2013-05-29 10:30:24
Other News
---
Contact
SOAR
382 Van Housen Ext.
SUNY Potsdam
44 Pierrepont Ave.
Potsdam, New York 13676

Office hours: 9:00-2:00 - Monday, Wednesday, Friday (hours may vary when SOAR is not in session)

Phone: 315-267-2690

E-Mail: soar@potsdam.edu

Visit our sponsoring institution:
SUNY Potsdam